Bill's bio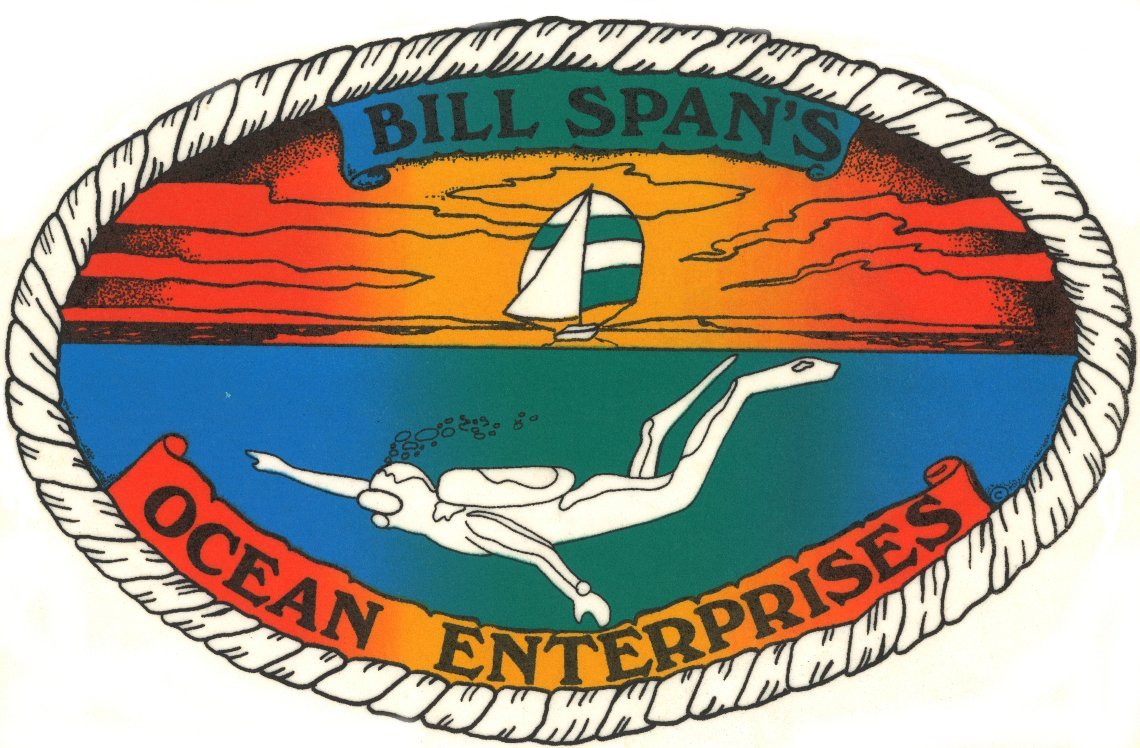 My little brother Kevin and I sailing boats deep down in the Sea of Cortez and OFFSHORE BAJA, La Paz - CABO SAN LUCAS - MEXICO in about 1978

In 1990 training two doctors to dive at Tunnels Beach on Kauai in above video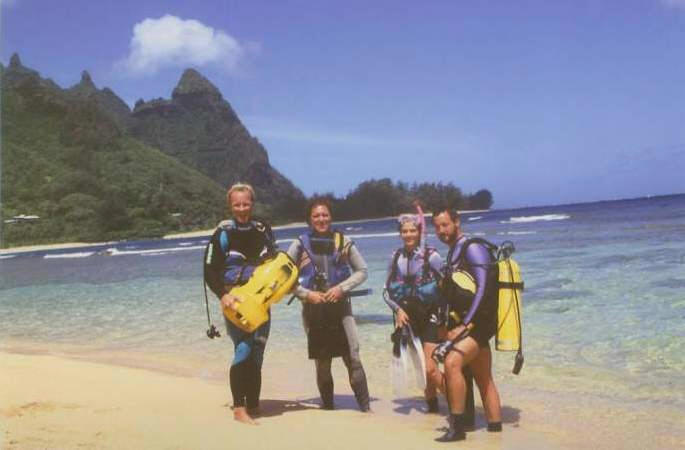 Tunnels Beach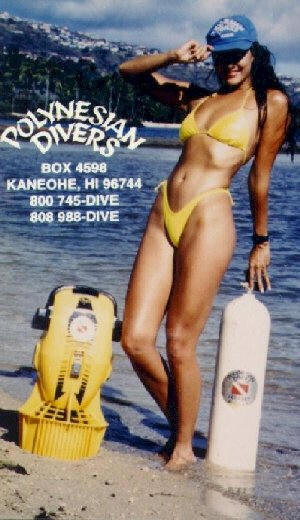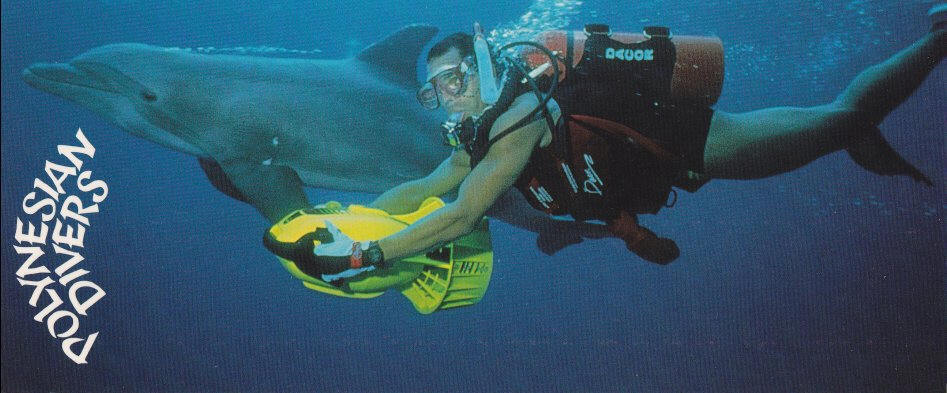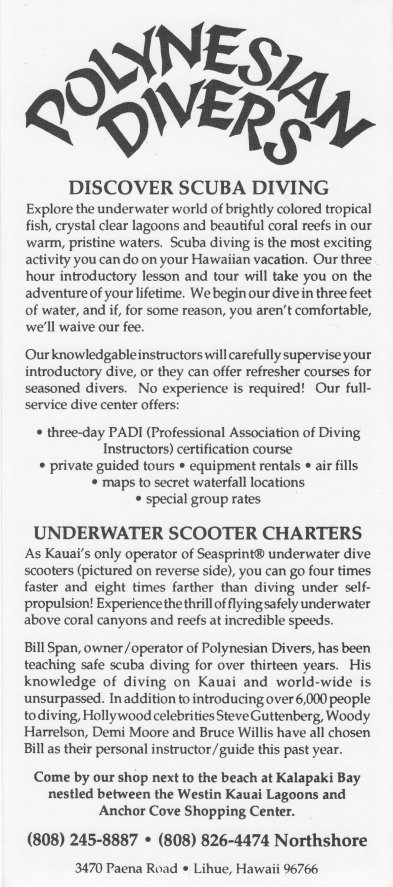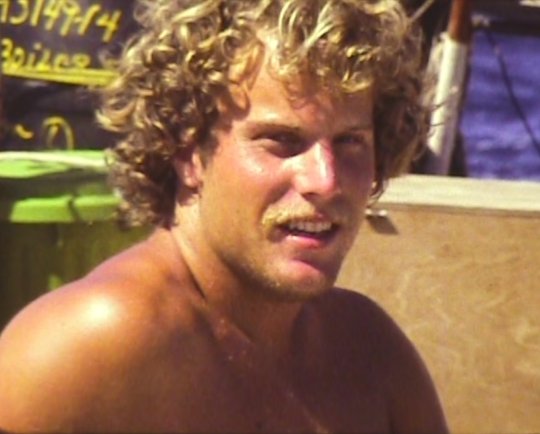 My little brother Kevin and I sailing boats deep down in the Sea of Cortez: BAJA - MEXICO in about 1978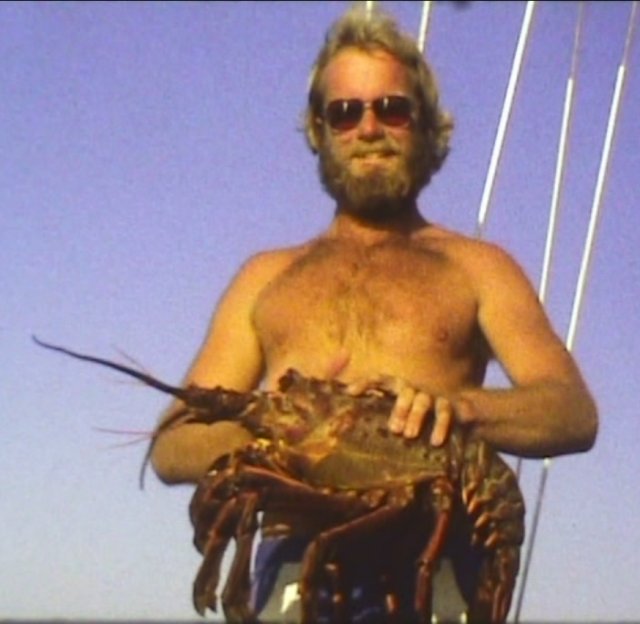 this lobster I caught off a real small island off Ensenada, Mexico grunted real loud several times fighting back like a champ - he fought hard in his hole and tasted great!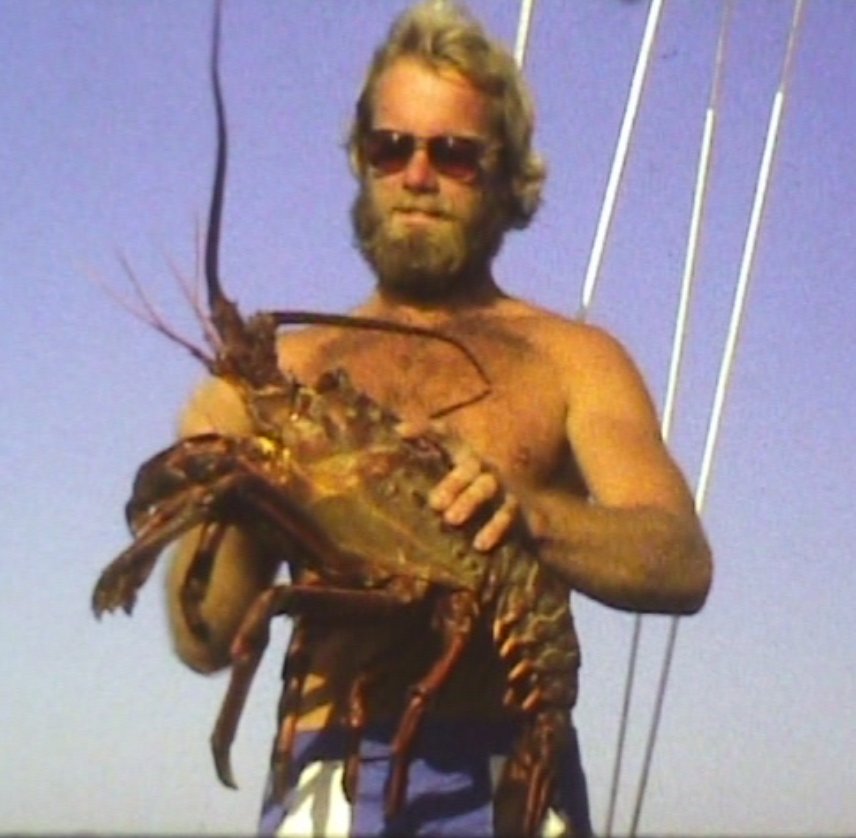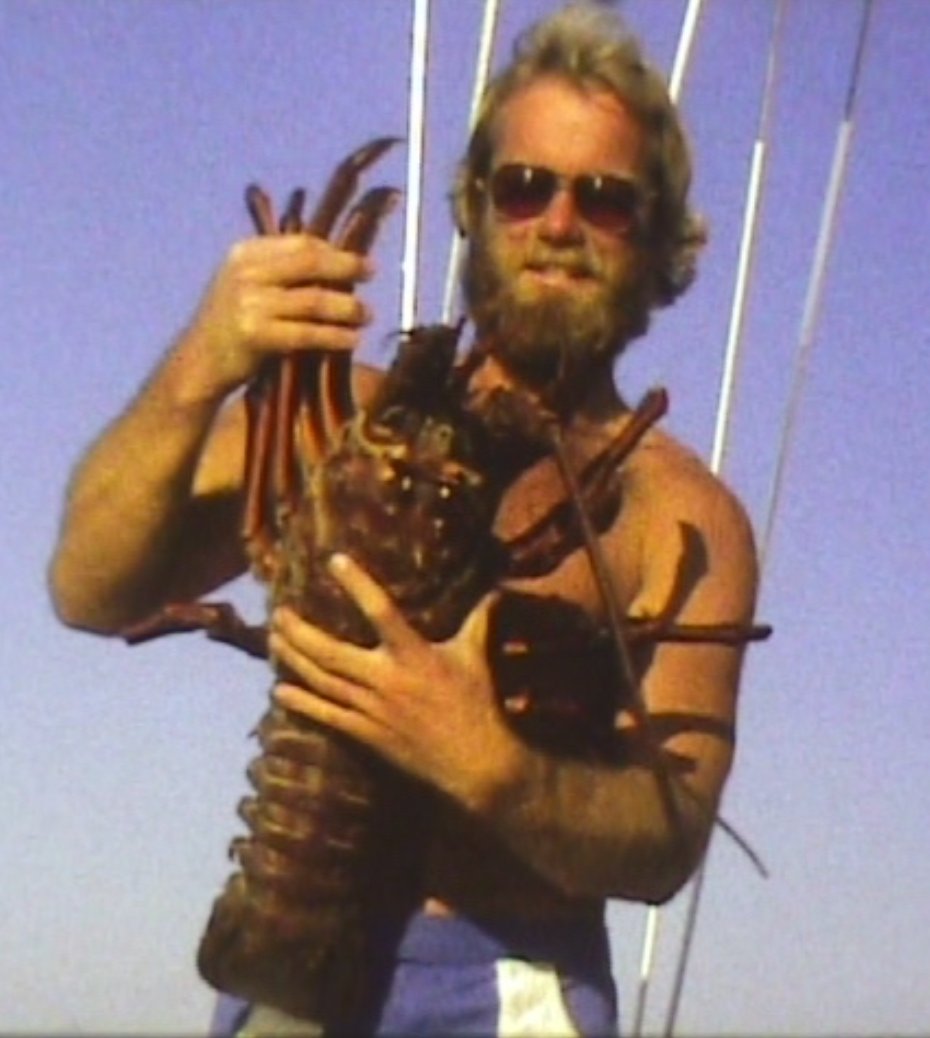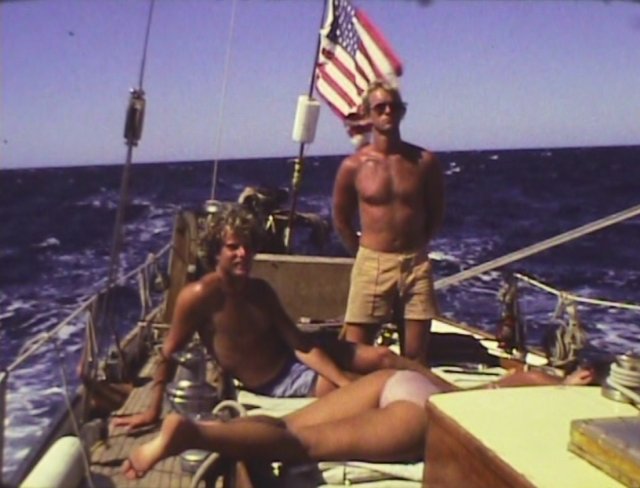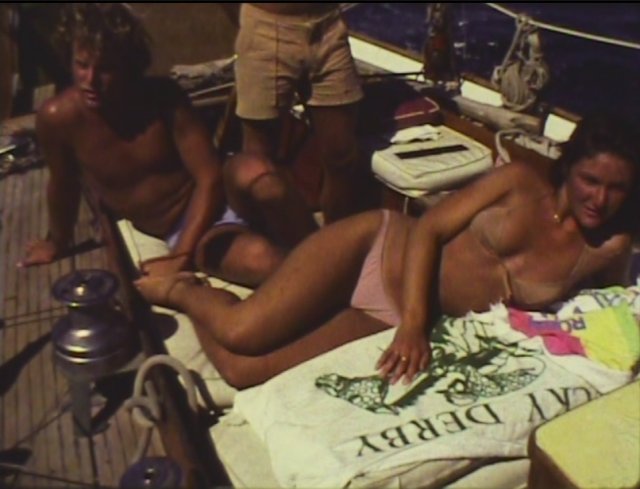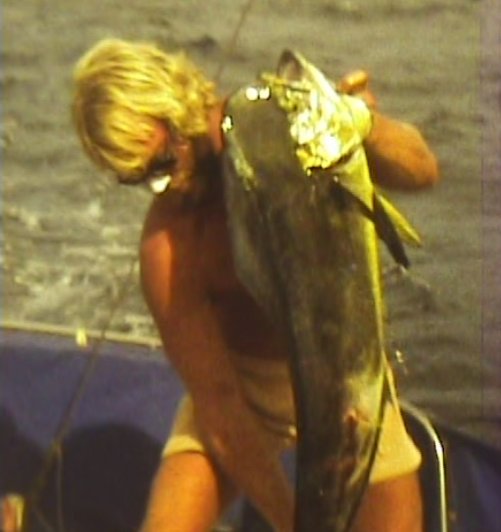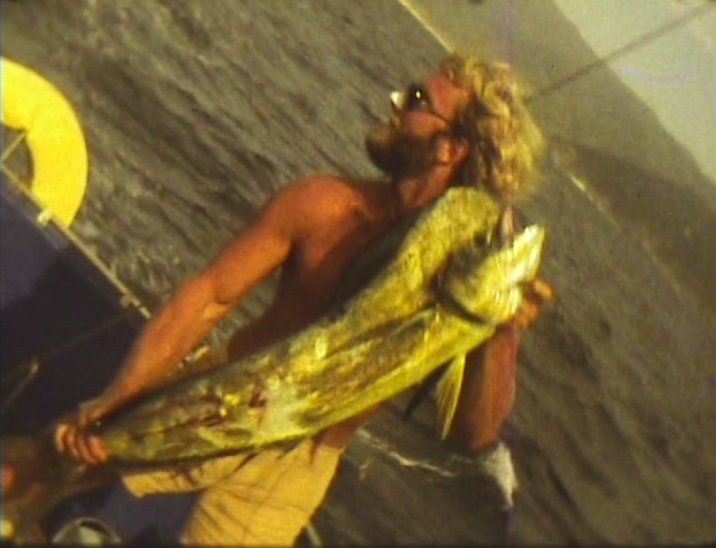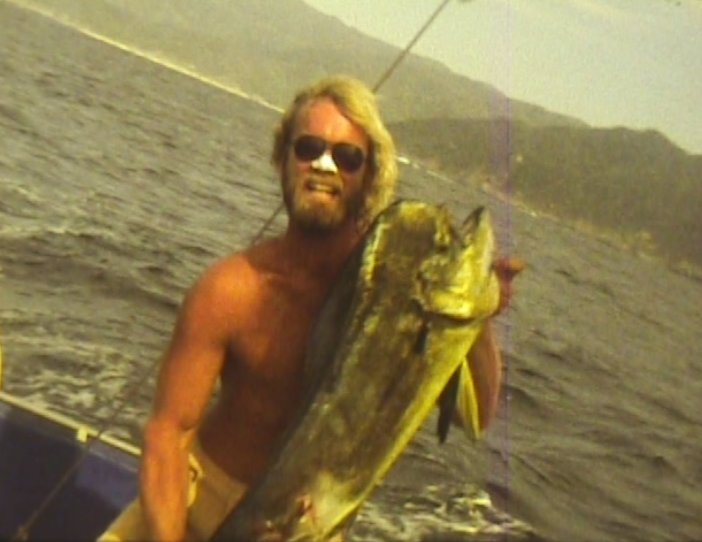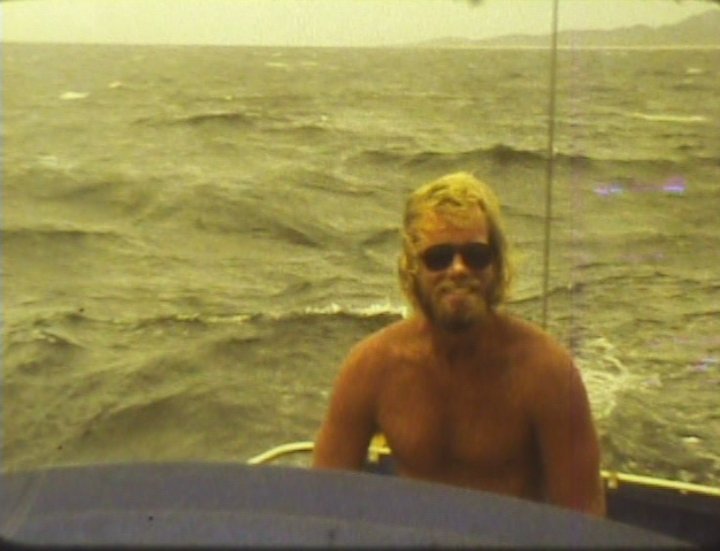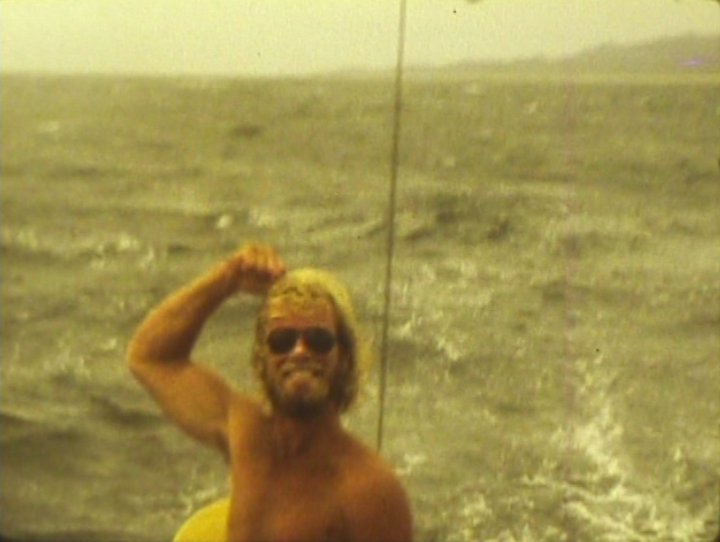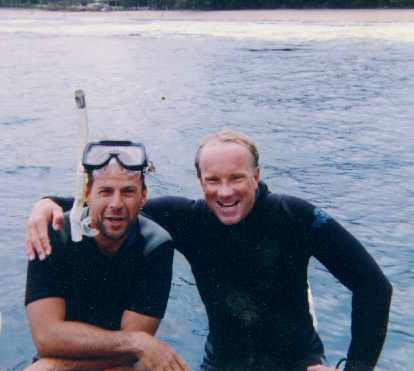 Taught Bruce Willis to dive and his wife Demi in 1991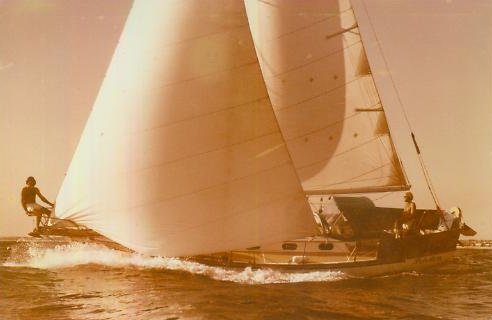 Span sailing the Cape Dory 36, Polivito 2, off Newport Beach in 1982 prior to a year long voyage to Acapulco and back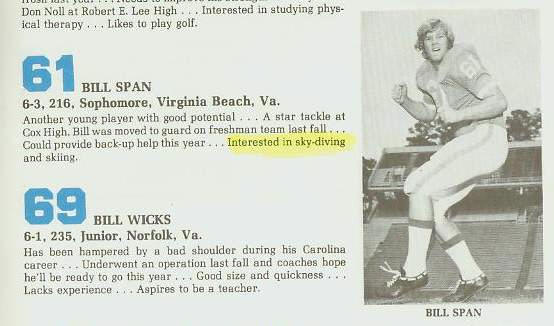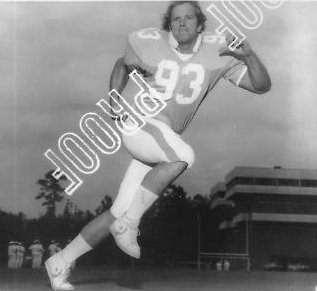 NoseGuard at UNC 1977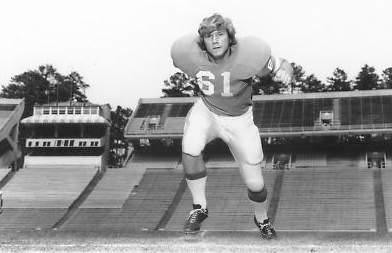 I was 61 for a season

the boys in 1974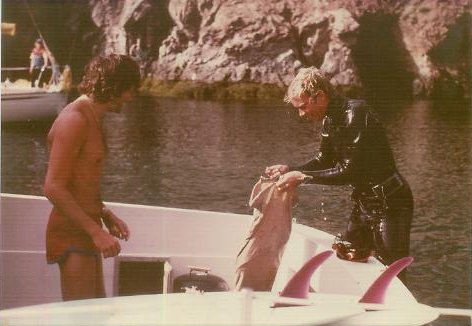 Catalina Island 1981 - bringing in a lobster I caught at daybreak, on the wall behind me,
showing it to the legendary Capt. Bob Starkenburg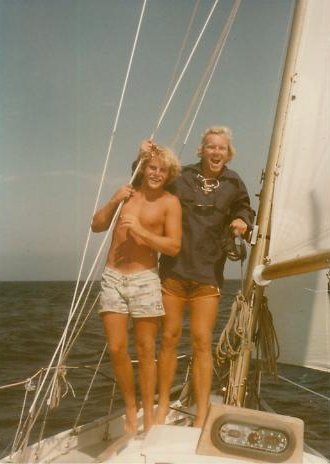 With brother on the way to Catalina 1983
Bruce and Mike manning the office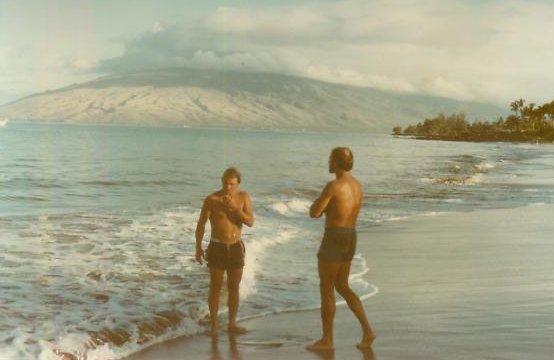 Bruce and Mike making an executive decision for Friendly Charters in early days of the company circa 1983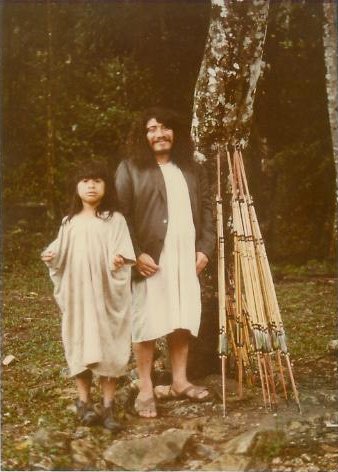 Span took this photo of a Lacandon Indian father and son near Palenque in Maya Land, Mexico in 1983 coming
out of the jungle to sell their bows and arrows, the boy moved like a deer, not like a modern, civilized human

More on these primitive people here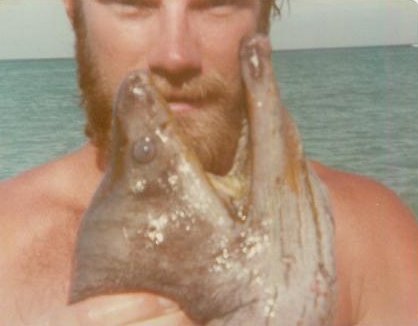 On James Bond Beach, northshore Jamaica 1978 after killing a moray eel on dive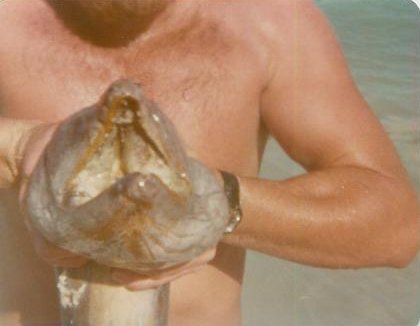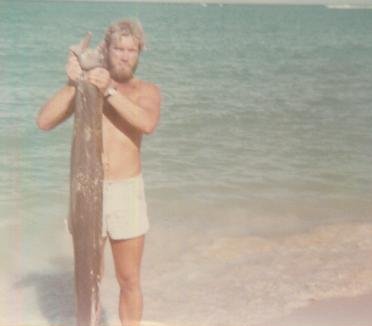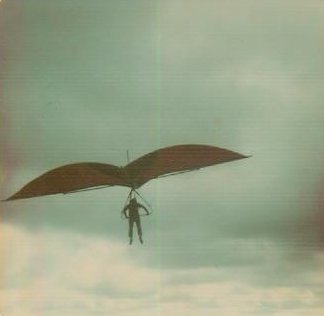 Span 1976 Torrey Pines CA 500 feet in air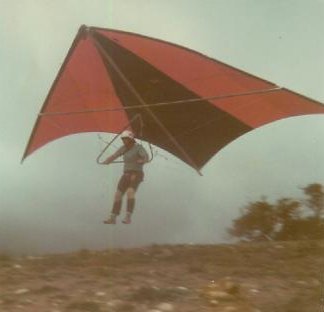 At takeoff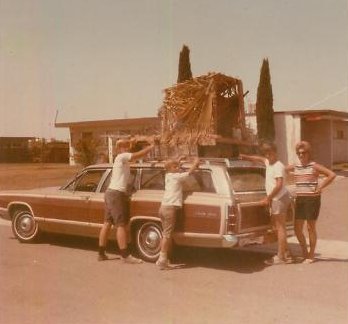 With brothers and mom transporting my vessel I named the Matthew Henson,
the man who Robert Peary relied on to attempt to reach the North Pole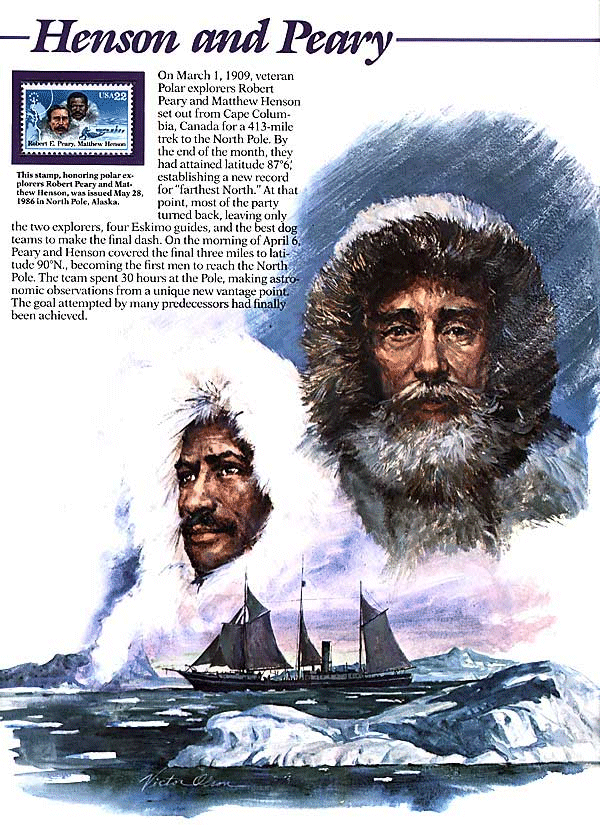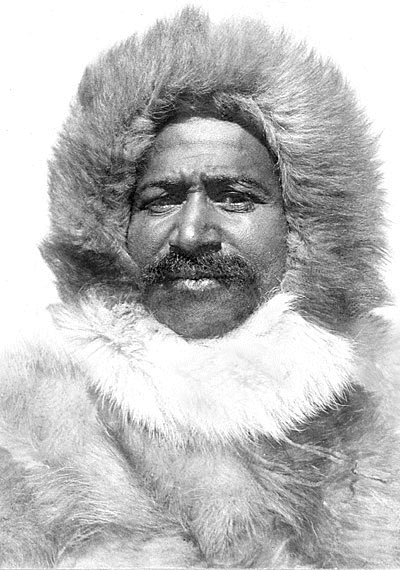 "Today Matthew Henson is remembered as a truly remarkable and well loved man; one who helped others, never spoke unkindly or harbored anger, was enthusiastic, and highly skilled in many disciplines. When men were starving and no food could be hunted, Henson declared he would find game - and he returned with fresh meat to keep them alive. When others could not go on, he carried them home. When even the indomitable Peary felt they were going to die he gained courage when he looked at Matthews face."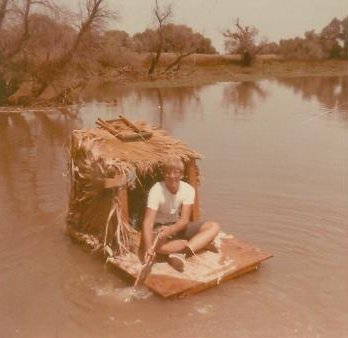 Span on first voyage, after having built his first boat. On the Kings River near Lemoore Naval Air Station, CA 1967
Sometime during this period, John McCain was shot down over Hanoi on mission lead by father and Capt. Bryan Compton

My dad's stories and pics of leading the ALPHA STRIKES over North Viet Nam during the war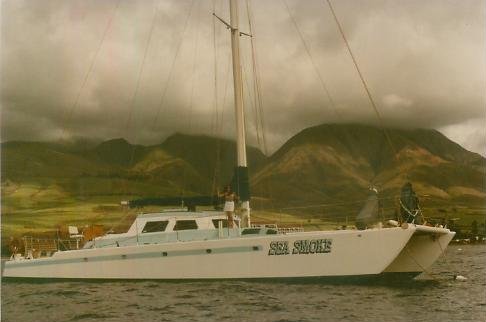 After being thrown in jail for a week and kicked out of Cozumel, Mexico - Span landed on Maui
and captained the Sea Smoke for a year, formerly the world's fastest sail boat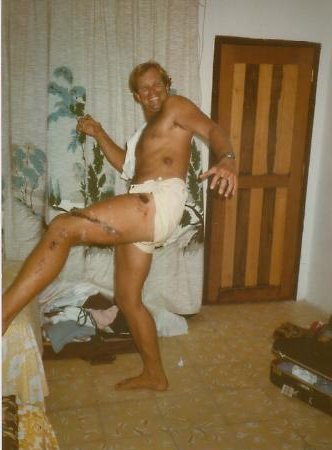 In a Cozumel hotel room after motor scooter crash in 1983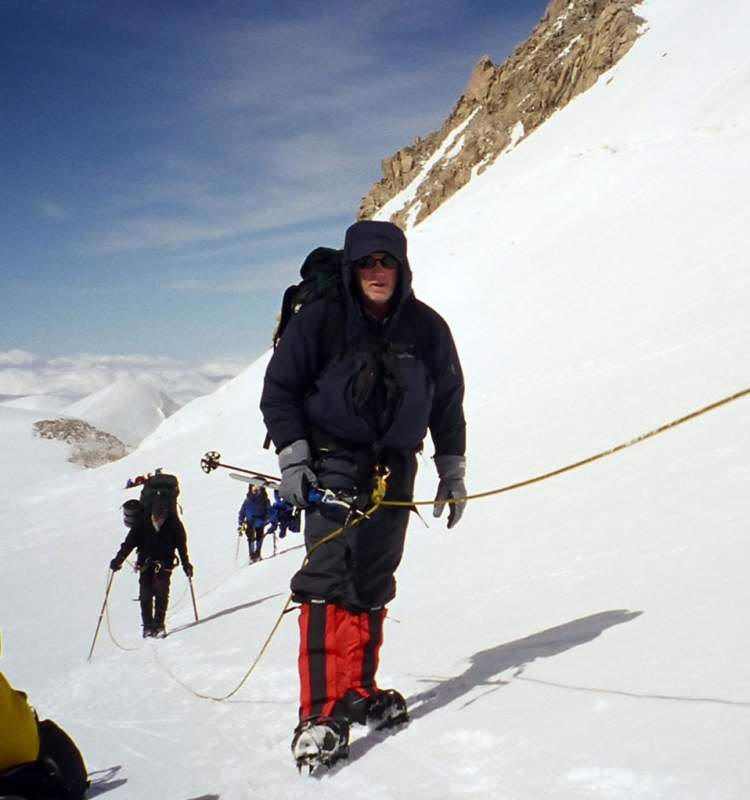 On Mount McKinley in 2004 at around 13,000 feet - Rounding Windy Corner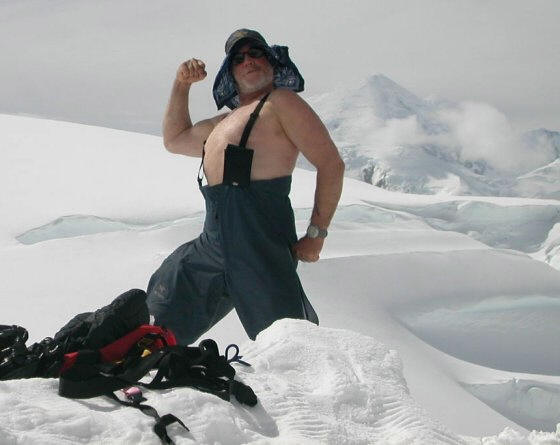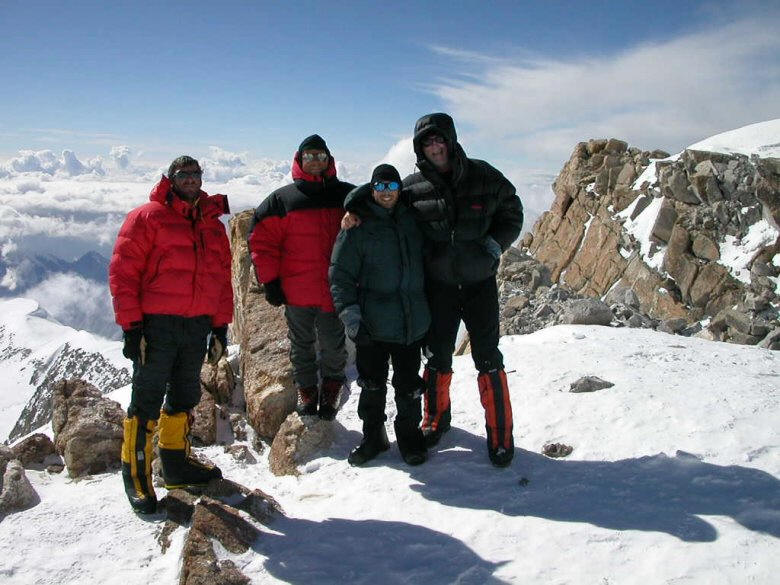 On McKinley at 17,200 with expedition mates - Famed mountain guide, Dave Hahn, on far left lead the expedition. Dave has 14 Everest summits - more than any non-sherpa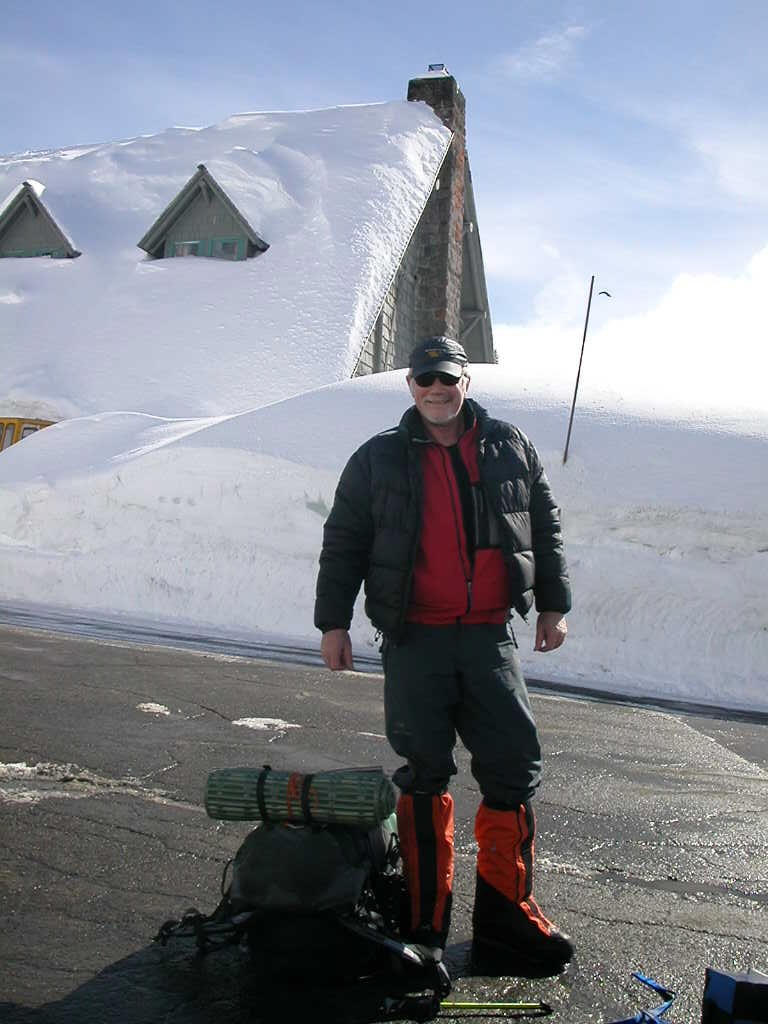 Getting ready for a winter ascent of Rainier in 2006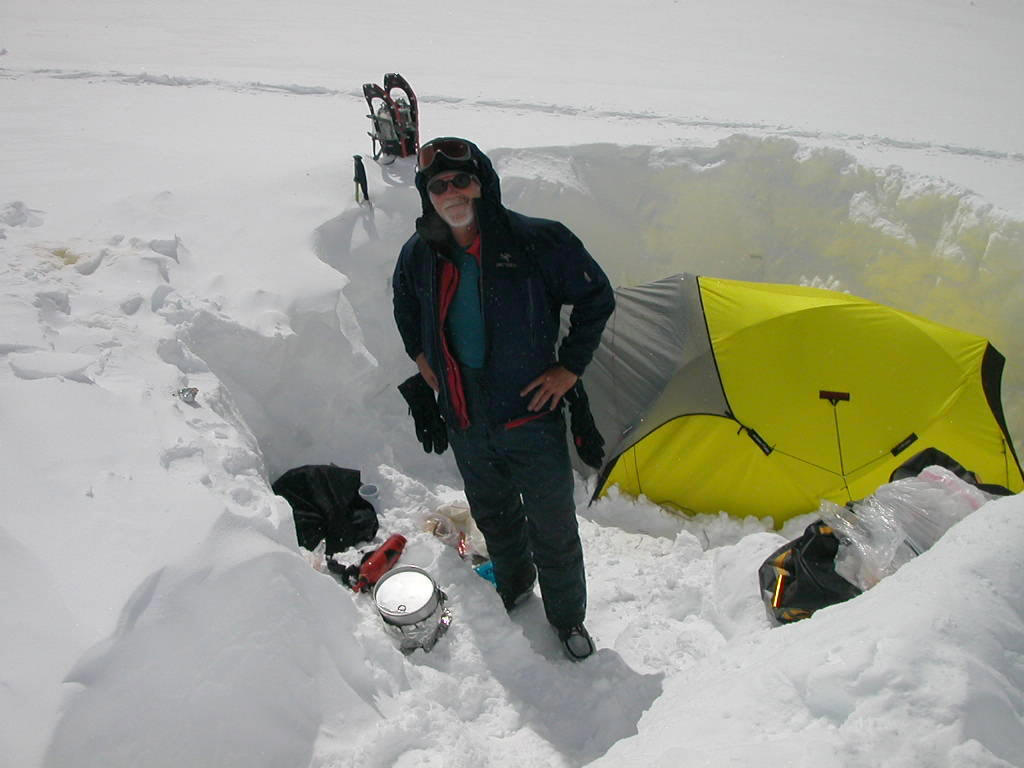 2006 Expedition on McKinley - I spent 2 days and nights digging put in that tent during a massive snow dump of about 4 feet at 11,600 foot camp with my wife - It was quite snowy.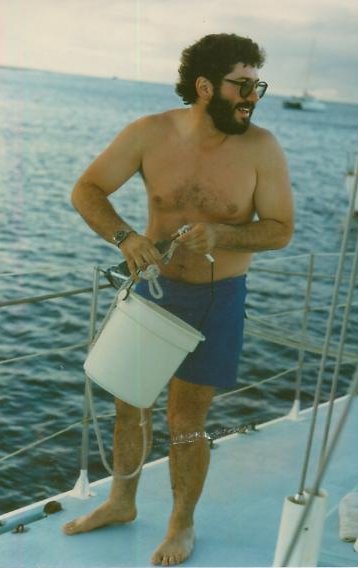 Pete - the hardest working diver and sailor that ever worked with me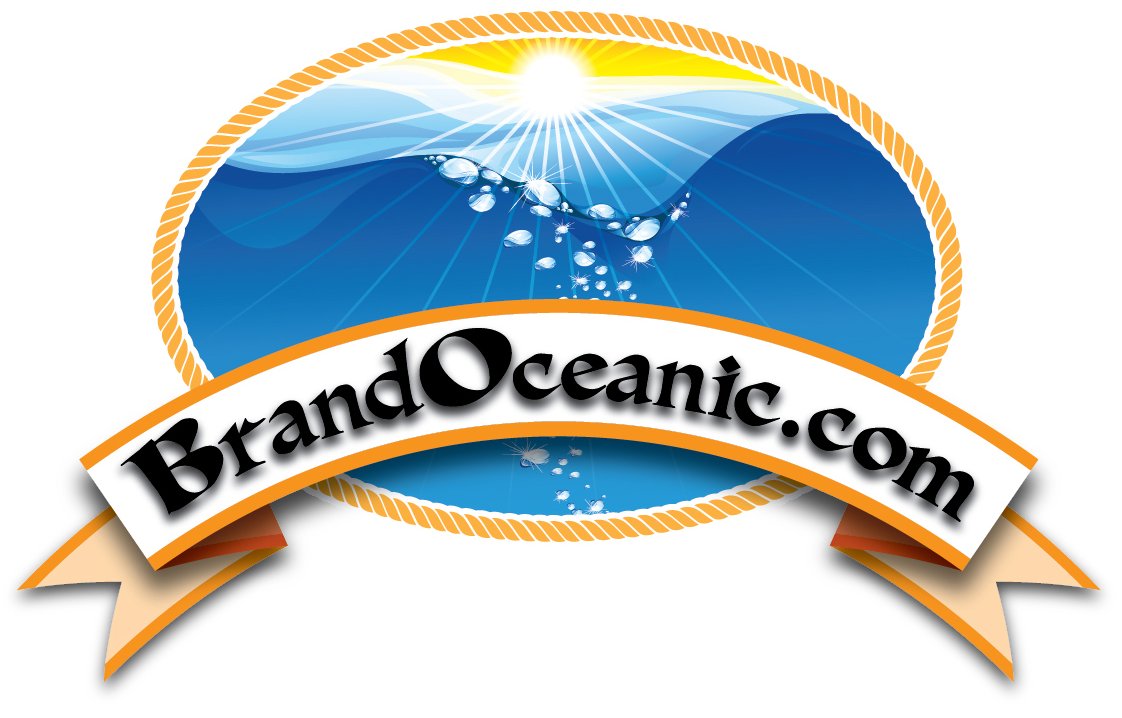 Bill's bio